We recognize that all our patients are unique and deserve to receive orthodontic care that reflects their individual needs. Our experienced and talented team is committed to working with you and your family to create a comfortable, stress-free, and rewarding orthodontic experience every time you visit our practice.
We are pleased to welcome you and your family, and we look forward to working with you.
Alyssa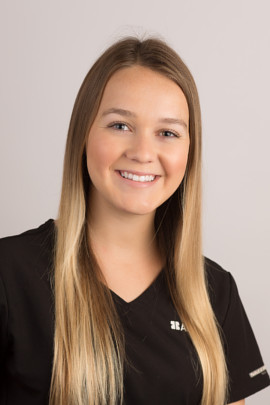 Orthodontic Assistant
I am a graduate of Lemon Bay High School and Charlotte Technical College in Dental Assisting. I became a proud member of the Ehrlich & Sallapudi Orthodontics team in 2018. I spend my days helping our patients feel as beautiful as they truly are by playing a role in improving their self-confidence. Seeing their smiles when treatment is over is all the thanks I need! Dr. Sallapudi is amazing, with a great heart and the greatest of intentions. I am lucky to work with him and the rest of our office family every day.
I really enjoy the tropical life: surfing, biking, fishing, and boating. I could spend all day every day at the beach! I also enjoy playing golf and spending time and traveling with my boyfriend.
Amanda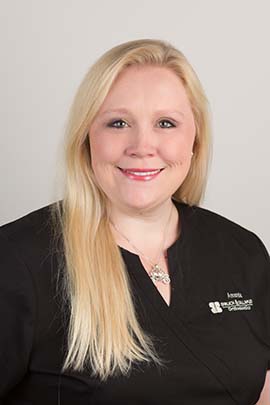 Treatment Coordinator
I grew up in Englewood and graduated from Lemon Bay High School. I joined this practice in 2009 after graduating from the dental assisting program at Charlotte Technical Center. During my time here, I've loved meeting new patients and their families, and seeing our patients grow as they progress through orthodontic treatment. Of course, the best part is sharing in their happiness when they get their braces off and seeing their beautiful smiles!
After work, I enjoy spending quality time with my husband, our two boys, two dogs, and three cats. We are huge Disney fans and go as often as possible!
April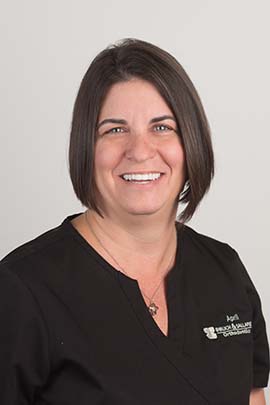 Lab Technician
I get to fabricate orthodontic appliances for each patient. I was a clinical assistant for 12 years before I became a lab tech and have now worked in orthodontics for more than 20 years. I enjoy making appliances and retainers and seeing which designs patients will come up with . . . they are always different! I have a lot of respect for Dr. Sallapudi and I see how much he loves his job.
I was born and raised in Florida and have been married to my wonderful husband for more than 25 years. Outside of work, I like to read and spend time with my husband and our two children. We enjoy boating and attending our children's sporting events.
Cheryl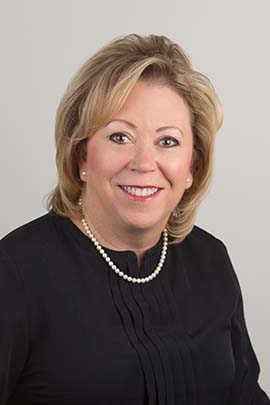 Financial Coordinator
A financial coordinator for more than 16 years, I make myself available to listen and explain financial plans to our patients, provide excellent customer service, and discreetly handle sensitive financial information. I make sure the needs of the patients and the needs of the practice are met, and want to ensure that our patients and families feel great about their plan! Our team doesn't just shape smiles; we help shape the lives of our patients by increasing self-confidence with a perfect smile.
My husband Brad and I have been married for more than 35 years and have two wonderful, grown children. I have lived in seven different states!
Gretchen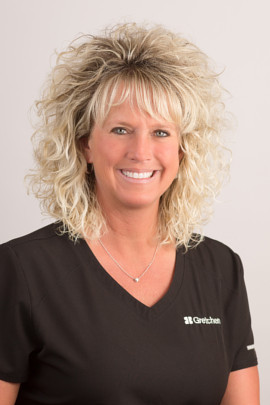 Treatment Coordinator
I began my dental assisting career in 1991 and later earned my Associate's degree in Business. I joined Ehrlich & Sallapudi Orthodontics in 2018 as an assistant and am now treatment coordinator, where I get to introduce new patients to the office, make them feel comfortable and relaxed, and explain all their options for braces. It's such an exciting time in our patients' lives, and I feel so fortunate to play a part in it! I also really enjoy working with such an amazing team. Everyone is kind and gentle, which makes it a pleasure to come to work each day!
When I'm not working, I love to be outdoors at the beach, kayaking, paddle boarding, swimming, and enjoying the Florida weather. I moved here in 2014 with my fiance and two kids. We have a dog named Foxy who enjoys beach rides and pup cups at Starbucks!
Jen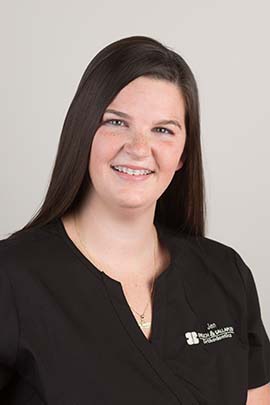 Clinical Assistant
I was born and raised in what used to be small-town Venice. I graduated from Venice High School and later studied for certification in dental assisting in 2012. I enjoy seeing the smiles and excitement of all of the patients when they get their braces off. I also enjoy the excitement from the little ones who are getting braces for the first time! The best part is knowing we are one big family and no one hesitates to provide help when it's needed.
I met my husband when I was 12 and we've been inseparable ever since. We have two beautiful children and love going out on the boat and taking long weekends in Orlando.
Katie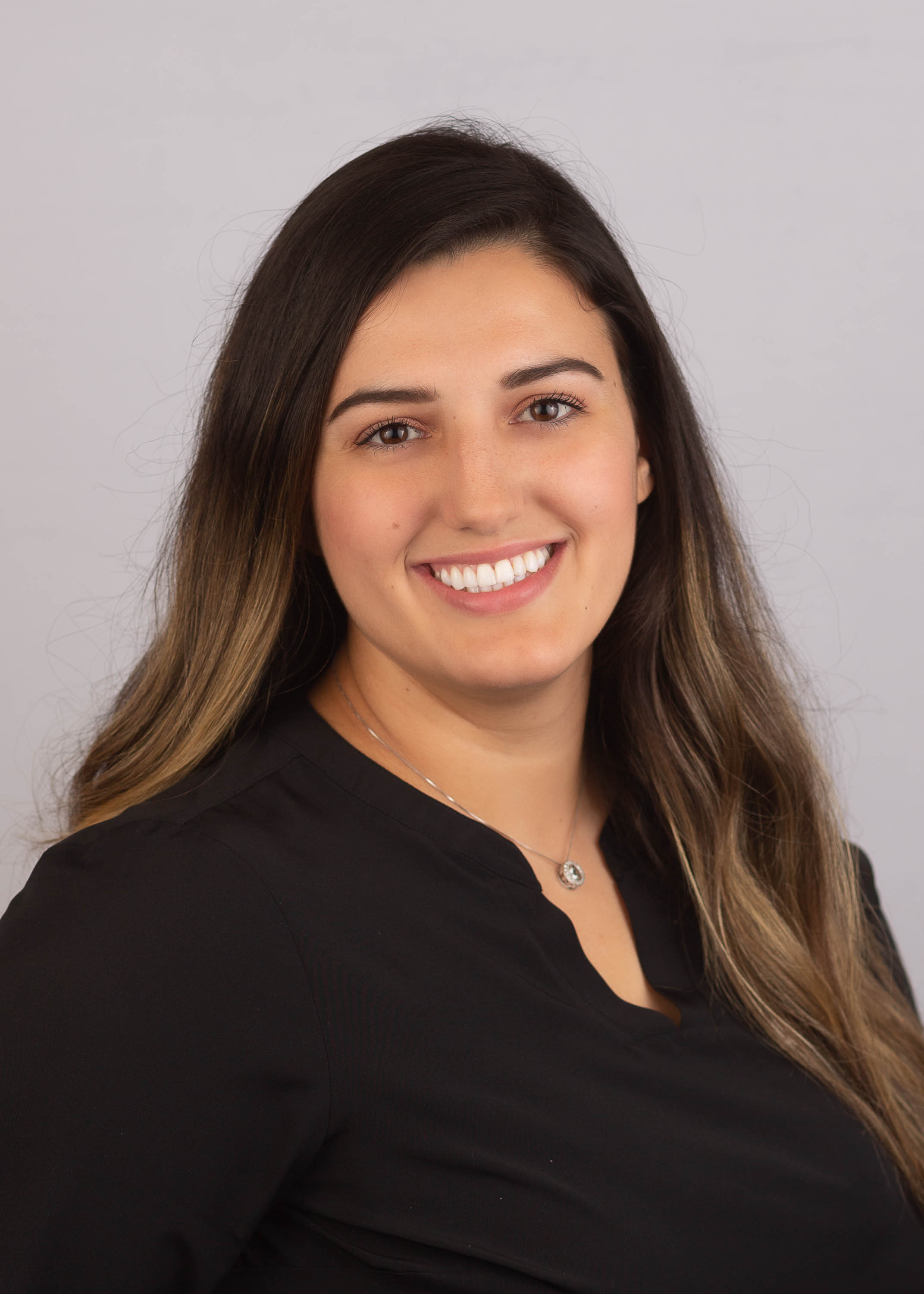 Scheduling Coordinator
I joined the front desk at Ehrlich & Sallapudi Orthodontics in 2017. My days are filled with meeting new patients, giving tours of the office, telling them about all the wonderful things that happen at our office, and being part of their journey to a perfect smile. Our staff is an amazing group of fun people who enjoy their jobs! Dr. Sallapudi goes above and beyond to make sure all patients get the perfect treatment designed just for them.
My husband and I moved to Florida from rainy Portland, Oregon in 2014. When I'm not at work, I am more than likely at the beach with a good book. I'm also an active member of my church and I love to cook and travel.
Kecia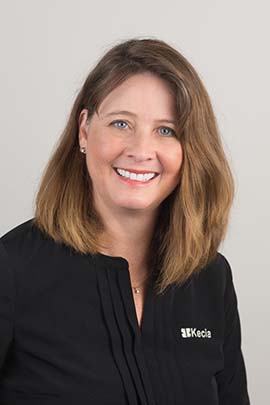 Insurance Coordinator / Marketing
I earned a B.A. in History from the College of Charleston and a B.S. in Textile Marketing from the University of North Carolina-Greensboro. In Greensboro, I worked for Ciba Specialty Chemicals for nine years before moving to Venice in 2001. I stayed at home for a few years with my children, then taught preschool for nine years. I love the teaching part of my job: helping patients to understand their insurance benefits. Speaking to elementary schools, organizing field trips, and representing the practice at community events bring me a lot of joy as well! My husband and I spend a lot of time with our two boys, mostly at Venice football or Venice Little League games. I also love photography, gardening, and the beach.
Kelly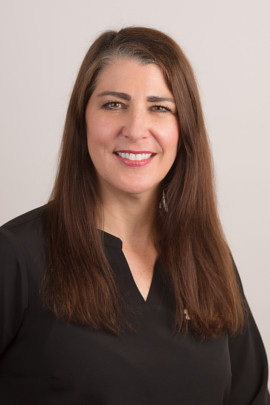 Scheduling Coordinator
I graduated from the University of Kentucky with a degree in sociology, and brought a background in sales and customer service to the Ehrlich & Sallapudi Orthodontics team in 2018. From our front office, I help patients with check in and check out, schedule appointments, and give new patient office tours. I get to witness firsthand our patients' smile transformations. There's nothing better than seeing the faces of people so excited to get their braces put on or hearing that they will be getting their braces off soon. It's such a pleasure to work with such a professional and friendly staff, and change people's lives one smile at a time!
Outside of work, I enjoy spending time with my three children, three cats, and two guinea pigs. I also love boating and jet skiing in the beautiful Florida weather!
Laura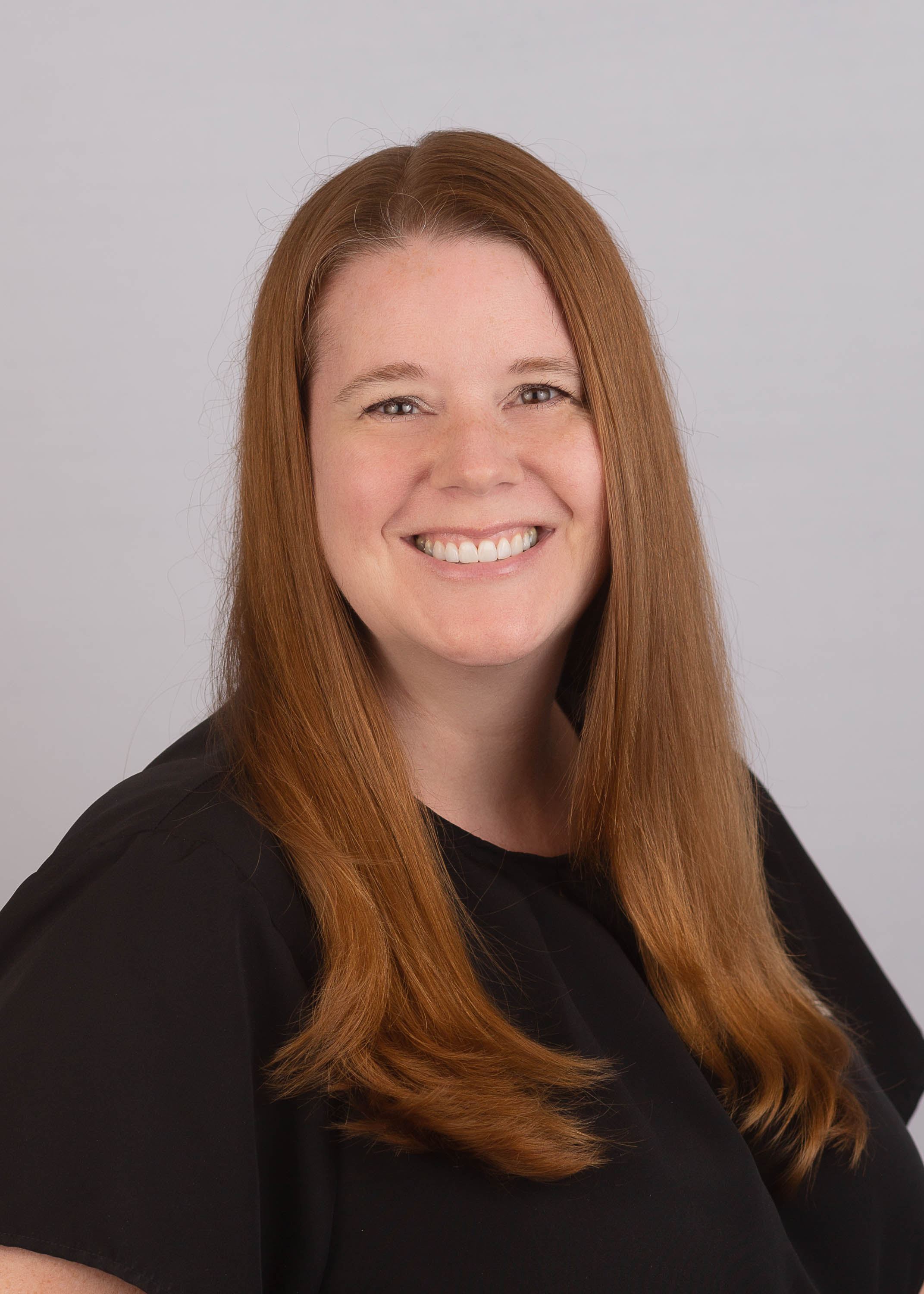 Treatment Coordinator
As a treatment coordinator, I get to be part of our patients' process from the very beginning. The changes that occur are astounding! I love to see the excitement on the faces of patients as they come in for consultations, help answer any questions they have, and really make each patient feel like a part of our big family. Dr. Sallapudi and our staff truly care about each patient and their individual experience. We all go out of our way to make every person feel special and every result stellar. I love working in a practice that I feel so strongly about!
I grew up in Grand Ledge, Michigan and moved to sunny Venice in 2013. When I am not working, I spend all my free time with my husband and our two teenage daughters: playing games, watching movies, playing volleyball or swimming at the beach, and always laughing a lot!
Linda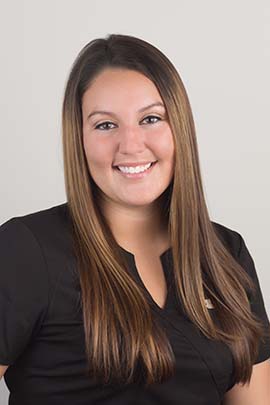 Clinical Assistant
A Florida native, I graduated from North Port High School and the dental assisting program at Charlotte Technical Center. A new member of the team, I really appreciate the help and encouragement of Dr. Sallapudi and my team. Our office provides exceptional customer service and quality care for patients. I am learning from the best!
I have three sisters, two nephews, and two nieces with whom I love to spend time. I love the beach and traveling to see my family in New Jersey.
Nikky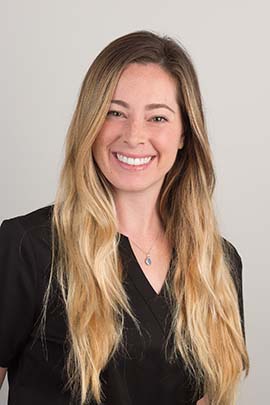 Clinical Assistant
I moved to Florida from Hawaii and graduated from Lemon Bay High School. In 2015, I graduated with honors with a CDA from the dental assisting program at Charlotte Technical Center. I enjoy seeing how excited our patients are to start treatment, watching their progress throughout treatment, and how happy they are with the end results. I love working for this office and team because it is not just a job; we are like family.
I am a pretty relaxed person and love being outdoors, gardening, or at the beach. My main hobby is cooking and trying new recipes!
Oksana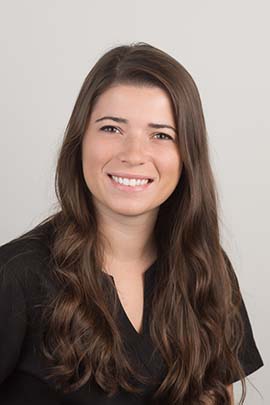 Clinical Coordinator
I was born in Ukraine and grew up in Sarasota County. What I love most about being an orthodontic assistant is seeing the final results of a beautiful smile and being part of our patients' lives as they go through braces. I really enjoy helping to create beautiful smiles with a wonderful doctor and fantastic co-workers. It is a huge blessing to be a part of a caring and awesome work family.
In my free time, I enjoy going to the beach, kayaking, and relaxing with my family and friends.
Patti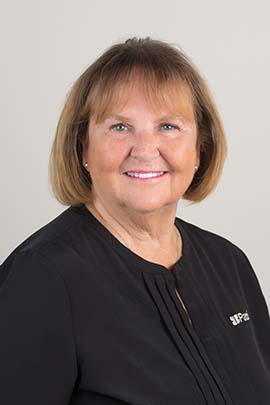 Business Manager
Our practice really is part of our community, and I am proud to be part of such a wonderful team. I began my career with Ehrlich & Sallapudi Orthodontics more than 25 years ago, first as an assistant, then as administrative assistant, and now as our practice manager. Being here for so long has allowed me to reconnect with former patients who bring in their own children for treatment. I love seeing our patients' smiling faces as they see the transformation of their changing bite. It is so rewarding to make a difference in how people view themselves.
I was born and raised in Michigan and moved around with my husband as he served in the Air Force for 21 years. When I'm not working, I love visiting my two children and three grandchildren and traveling with my husband.
Yolanda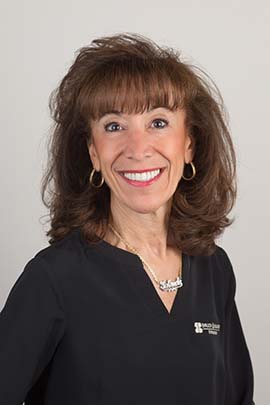 Scheduling Coordinator
For more than 20 years, I have enjoyed meeting and welcoming new patients and their families. I also enjoy helping our outstanding marketing team think of new ways to make our patients smile. This allows me a great opportunity to develop wonderful friendships with everyone. Our practice is a professional, friendly, caring, and fun office. Dr. Sallapudi is an outstanding doctor with an amazing talent to make every patient feel special. He is exceptionally kind and always thinking of ways to be involved in and help our community.
I am a former New Yorker, but I left the snowy, freezing winters in 1994. I love the sunshine and enjoy spending time with my family and friends, which always includes a cup of cappuccino! I enjoy Broadway shows, Italian food, red wine, and music . . . and my new-found talent of painting!